Martin Cáp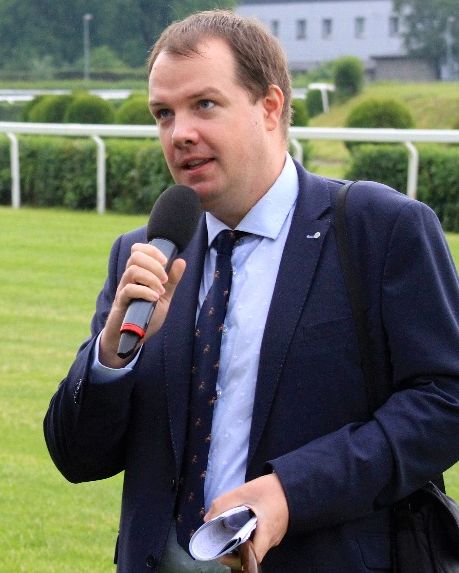 Martin Cáp is a Czech journalist and race commentator based in Prague. He has loved horse racing since his childhood. He started his career in the Czech business daily Hospodářské noviny, then continued as head editor of high-profile Czech news portals. Now he is a freelance journalist, mainly writing about horse racing.
He is a regular contributor at Jezdci.cz and Turf Times and author of several books like "Dostihové sny Václava Luky" (Racing dreams of Václav Luka jr., 2019) and "Příběhy lázeňských dostihů: 120 let závodiště Karlovy Vary - Dvory" (Racing Stories From The Spa: 120 Years of Karlovy Vary Racecourse, 2019).
Martin is a four-time winner of the Přemysl Neumann Prize for outstanding journalism, awarded by the Czech Jockey Club.
He is married and lives in Prague.
Contact: martin (at) martin-cap.cz